Perhaps one of the largest challenges in working between countries is understanding and mastering the subtleties of communication when doing business.
For example, I need to talk with my American colleagues using a style that works with them, and then talk with my Japanese colleagues using a different, but equally effective style. If I use an American communication style in a Japanese business environment, it likely won't be a productive use of time, and will leave many items open for interpretation. (Quite frankly, I could be speaking about using a German style in an Argentinian business meeting and the same situation would arise.) Extrapolate that theory across multiple geographies and it becomes clear that how you're used to doing business in your home country is not how business gets done on a global scale.
If you've ever been in a multi-cultural meeting and it seems like everyone agrees with what's being said, but then no action is taken afterwards, you know exactly what I mean.
One of the areas this really comes alive is when you see multi-lingual advertising or public service announcements. Here is one from the JR system, reminding everyone to be polite and respect the space of those around them.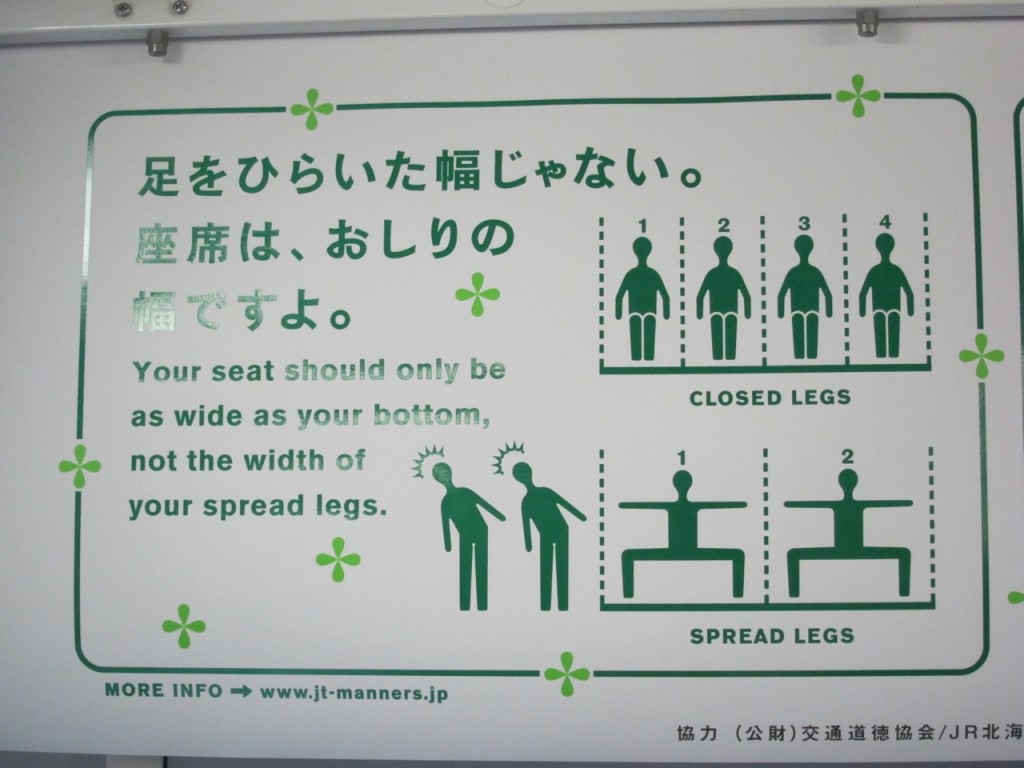 The Japanese text is a lot softer than the English beneath. And the overall tone, including the graphic elements, is much more direct than you would expect in a public ad. Clearly the JR advertising board isn't speaking to the Japanese population with this ad, but rather to everyone else.
If they used direct Japanese here, or soft English, the message would be lost.