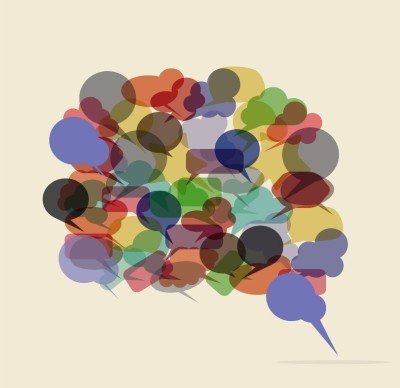 Regardless of how much time you spend visiting LinkedIn, you'll notice that your feed is interspersed with various inspirational quotes by business and thought leaders. From Bill Clinton to Steve Jobs to Sheryl Sandberg, the quotes are often excellent distillations of their life work, and meant to provide the nudge we all need to continue striving toward our own dreams. The comments from readers are often positive as well, proving the worth and general acceptance of the quotes.
The resulting motivation is great, but then according to 2013 Gallup research, why are as many as 70% of workers feeling unfulfilled or like they haven't achieved what they set out to do professionally?
The Situational Formula
In practicality, it is irresponsible to think of the aforementioned quoted leaders and their accomplishments in a vacuum. Leadership is as much about having a good strategy at the right time as it is about having the right skills and experience. That ideal environment is much akin to a Situational Formula, and understanding the formula is the real secret to professional fulfillment.
For example, let's look at Ron Johnson, the retail and customer experience guru. While at Apple, he led a revolution in the way consumers interact with products, and overhauled the entire shopping experience. Then he moved to J.C. Penney, and nearly destroyed the already tenuous relationship the retailer had with its customers. In theory, Johnson had the same general strategic vision in both situations, just executed in a different place and time. The results were wildly different.
And the reverse is true, too. Think of James Dyson, the iconic creator of effective bagless vacuum systems. Before the great success at his own company, Dyson had a dicey run over more than 10 near-bankrupt years trying to convince retailers and consumers that his bagless idea was a good one. He stuck with his instincts, and started pursuing alternate markets until he built enough consumer support to launch broadly. Once again: Same strategy, different time and place, wildly different results.
The New Conversation
Rather than focusing on the singular thoughts from the inspirational quotes posted on social media, we need to start a new conversation. The reality is that it takes more than just gusto to achieve our dreams. It is as much about having a good personal strategy as it is about finding the environment where you can be most effective. Or, for those who are a little more risk averse, about being able to be a driver of change within your current or future environment.
Think instead of the contributions you bring to the table, and how and in which situations those contributions can be best applied. What is your formula for success?
This idea can be extrapolated across those who are currently employed, those who are seeking jobs, and even those who are retired and looking for new adventures.
The required approach is to stay sharp, adaptable, and be a ready catalyst for disruptive innovation, regardless of your industry or field. The right ingredients for your formula — and your inevitable success — are out there.